Are you missing map Textures? Prop models? Well, you've come to the right place.
​
First of all, you want to go to this website:
kajar9.wixsite.com/cscheater2/
. Now that you're here, we can begin the steps to get you those textures.
(NOTE: This will not fix any problems you have with errors related to player models, weapons, or any server content.)
If you're missing any player models, weapons, or other server content, you're in the wrong place. Simply click
https://steamcommunity.com/sharedfiles/filedetails/?id=1796244116
for TTT server content.
Step 1
: Navigate to 'GarryContent' from the top navigation bar, as shown here: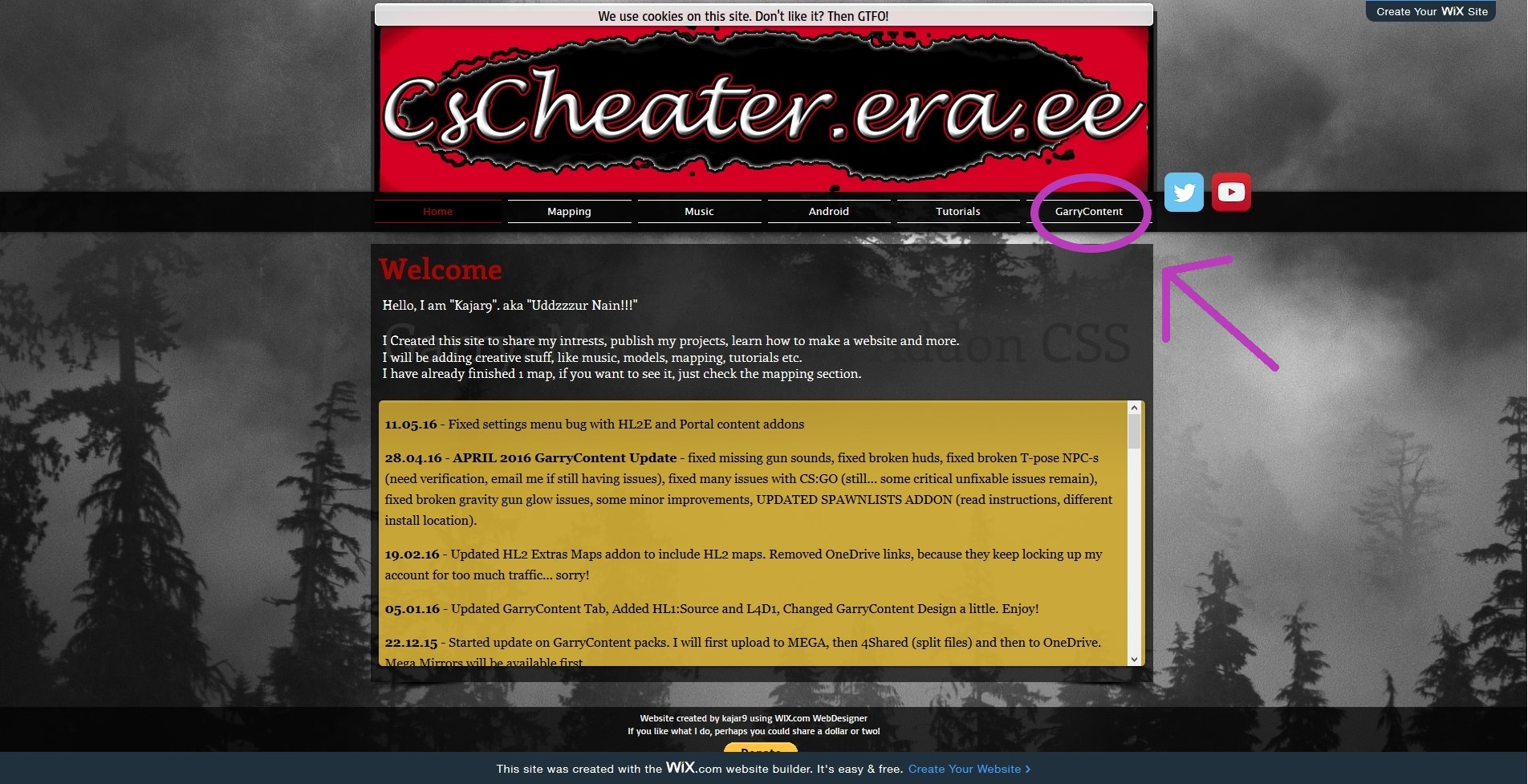 Step 2
: Scroll down to the set of download mirrors and click on one of the mirrors that say 'Game Content'.
Do not download 'Maps'!
Note:
When you click on one of these links, it will first re-direct you to an ad-fly link. Wait for the timer in the
top right-hand corner of the page
to count down, and then click on skip ad. If you have an adblocker on your browser, it will give you a popup in the middle of your screen, asking you to continue without disabling Adblock. If you click on that, it will reset the timer in the top right.

WARNING
: If you choose to use the 4shared link, you'll have to sign up to 4shared, or you'll have to download it with a social media account of some kind. (I seriously recommend NOT doing this)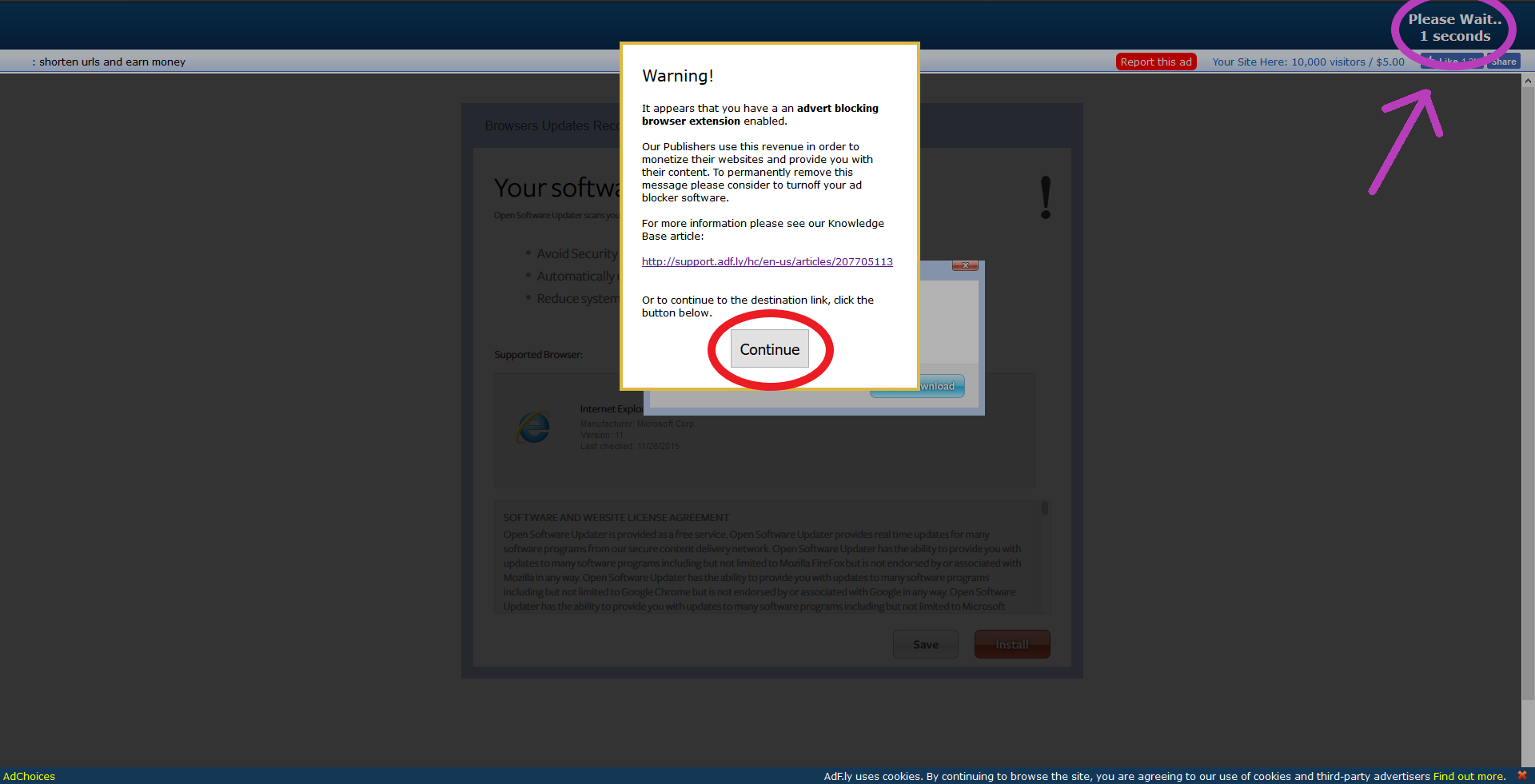 ​
Note: After clicking continue/skipping the ad it'll probably give you a few extra ads, a popup, maybe open a new tab with another ad on it. Just close them and then click on download.
Step 3
:

After you've downloaded the .rar, extract the contents. Inside of the .rar file should be a folder named 'CSS Content Addon 2017'. Now all you have to do is navigate to your Garry's Mod install folder (The easiest way to do this is to go to your steam client and go to your games library. Find Garry's Mod, and right click on it, and select properties. Now, go to the Local Files tab, and click 'Browse local files...'), and then navigate to your addons folder (Which should be here: \GarrysMod\garrysmod\addons) and simply drag the 'CSS Content Addon 2017' folder into your addons folder.
Your end product should look like this: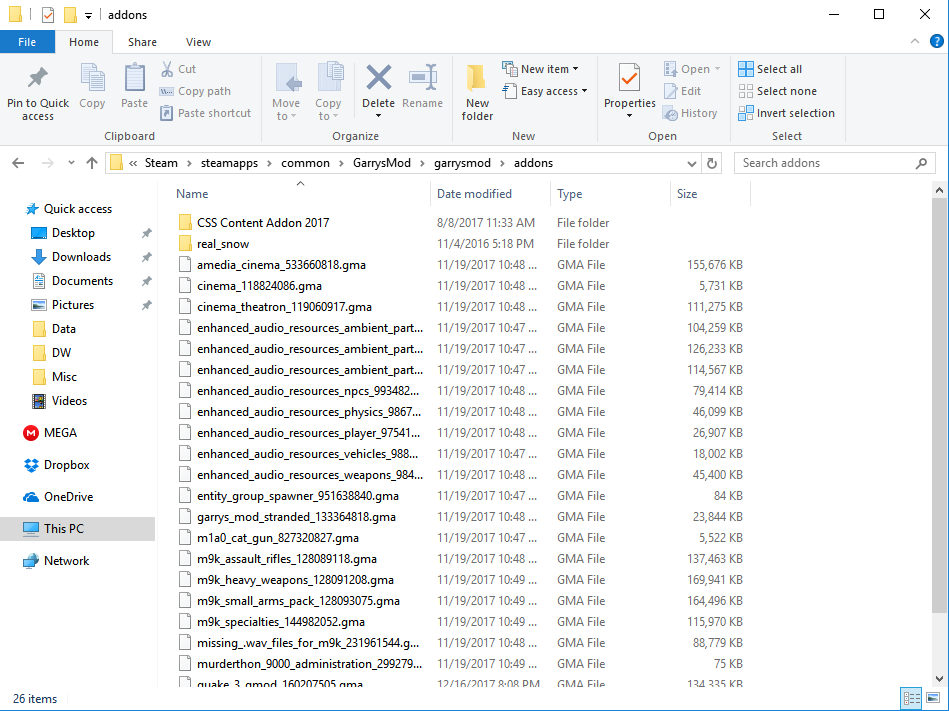 Some questions, and some answers to them
​
Q: Can I get VAC banned by using this...?
A: Nope. Nor can your steam account get suspended. It's perfectly safe to use.
Q: Even after I've done all this, I still don't have working textures!
A: This could be a number of things. Send me or Nota a message here on the forums or on Steam and we'll help troubleshoot it with you.
Q: This website seems sketchy as fuck... is it really safe to download anything from here?
A: Yes, this source has been used for quite a while now, and it's been scanned thoroughly for any virus', malware, or trojan horses. You shouldn't need to worry about downloading anything from here.
Q: You're a dirty liar! You did this to give my virus!!!! My Norton AV says that it a virus you send me!!!!!!
A: Well, your first problem is that you're using Norton AV, and your second is that Norton loves to throw false positives all the time. So, if your anti-virus freaks out and quarantines the folder/Rar file, it's a false positive. As I said before: No virus'.
TL;DR Version
Go to kajar9.wixsite.com/cscheater2/ and click on GarryContent up at the top, and then scroll down to the MEGA game content link for CSS. download it. then extract the folder inside of it to your desktop, and then drag and drop that folder into your Gmod addons folder
Original post by @Im Old Greg , all credit goes to him on this tutorial.